ID: 2-028 5/3 Gagarinskoe Plato / Arcadia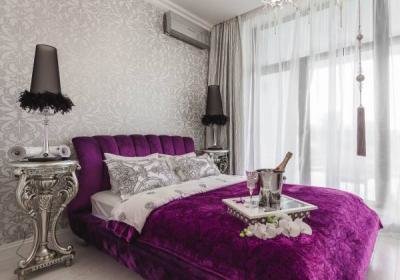 Rooms: 2  Bedrooms: 1  Beds: 2+1
from 200$ per night in June-August

ID: 3-005 1 Grecheskaya st.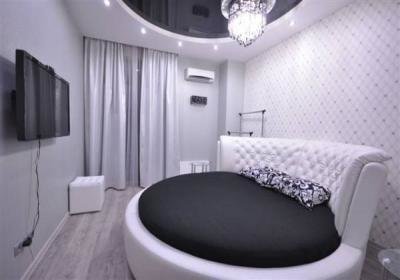 Rooms: 3  Bedrooms: 2  Beds: 2+2+2
from 100$ per night in low season
from 200$ per night in high season

ID: 2 10/12 Posmitnogo street/Arcadia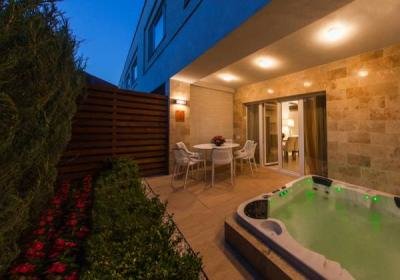 Rooms: 3  Bedrooms: 2 
Beds: 2+2+2+1
from 150$ per night in low season
from 250$ per night in high season

About Odessa accommodation
Even since Imperator Alexander's I reign people began to name Odessa as the resort city which popularity grew every year. And what changed after almost 200 years? The same wide streets covered with the old planes and acacias, the gold beaches, which annually open their scope for the hundreds thousand of tourists from every corner of the world. And as city grows, tourist business of the city develops also. And even contrary to an unstable economic situation in Ukraine it more and more tourists wish to travel to Odessa Ukraine every year.
In most cases tour operators provide accommodation for tourists, offering them rooms in many hotels. However it is possible to find more comfortable and cheap stay: rental in Odessa. For example, during last years service of accommodation in Odessa has greatly increased. And it is not surprising: rental apartments gives tourists much more freedom at finding an appropriate lodging. And to lodge an apartment is cheaper than to pay for a room in hotels.
One more advantage of Odessa accommodation if to compare with staying in the hotel - all the apartments have different location, so you can choose exactly what you need. The most hotels are located in the historical centre of city while you can find a rental in any part of the city. It is the excellent possibility to rent 'the best' apartment for you.
For example, fans of silence and calmness can find a 'cozy nest' in a sleeping district of the city, and those who travel to Odessa in hope to 'hoot' will find a suitable apartment in Arcadia district - the capital of night-clubs.
 
Arcadia beach
Arcadia district
At the same time Arcadia can attract those willing to spend their time on sandy beaches of the Black Sea coast. In the afternoon you can have dinner at numerous Arcadia beach bars, cafe and restaurants, which offer Ukrainian traditional cuisine as well as international ones. And friendly inhabitants of Odessa will suggest you to play in beach football or volleyball.
Tourists, who wish to give more attention to history of the city and its culture can rent an apartment in 'Old Odessa' district.
It is interesting that the business part of the city - all financial, official organizations, main offices of the most companies - are located in the centre, the historical part of the city. And all these establishments located very close to each other, because this part of the city was densely built.
 
Sea Port
Business district
Therefore, if you are planning a bussiness trip and intend to visit a lot of establishments, it will take you not so much time to do it. And the direct affinity of the historical and business parts of the city, will allow you to spend short minutes of rest, sightseeing the cultural heritage. The numerous restaurants located practically at every corner will help you to relax and to gain strength to success in the purpose of your visit.
 
Odessa streets
Downtown Odessa
So as a conclusion we can say that Odessa accommodation service is the best choice for you – as rental is cheaper than to pay for a room in Odessa hotels and the quality will be the same or even higher and also you can choose the location what you need.
So its up to you whether to rent an apartments in Odessa or to find a room in the hotel.