ID: 2-028 5/3 Gagarinskoe Plato / Arcadia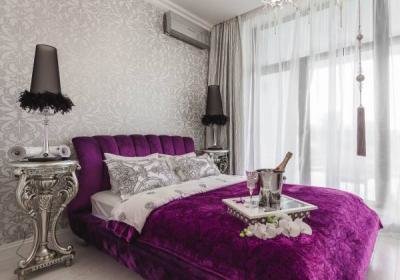 Rooms: 2  Bedrooms: 1  Beds: 2+1
from 200$ per night in June-August

ID: 3-005 1 Grecheskaya st.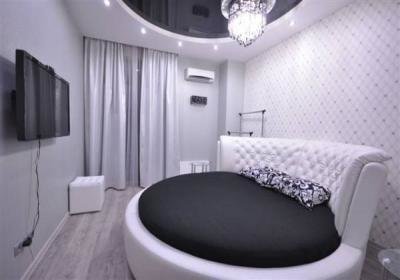 Rooms: 3  Bedrooms: 2  Beds: 2+2+2
from 100$ per night in low season
from 200$ per night in high season

ID: 2 10/12 Posmitnogo street/Arcadia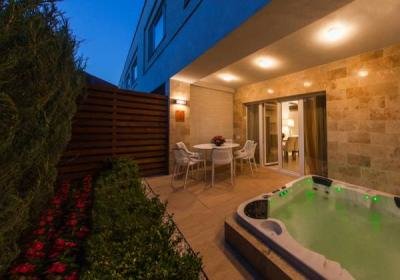 Rooms: 3  Bedrooms: 2 
Beds: 2+2+2+1
from 150$ per night in low season
from 250$ per night in high season

Advantages to rent a lodging in Odessa
Rental service on daily basis gives you
maximum freedom
reasonable price
no limits for the number of persons staying in the apartment
comfortable newly-renovated and fully-equipped apartments
Any location you wish
Additional services such as: transfer, interpreter, car rental, maiden service, etc.
You can rent 1-6 room apartments ranging from economy to luxury class. Our rental service can offer a lot of Odessa lodging in downtown or apartments in Arcadia area which are very popular during summer season. The procedure of booking an apartment with us is very simple and will not take you a lot of time.
We hope that our prices for apartments in and high level of our services will help you to make a decision to become our client!
Every day a lot of tourists come to Ukraine and Odessa. And it is very important to think about finding an appropriate accommodation in our beautiful city. Nowadays you can be given a few answers: you can stay at your friends, book a room in the hotel or rent an Odessa lodging on daily basis. But if you do not have any friends in this city and staying in the hotel is a bit expensive for you, so you choice - is to rent an apartment using our rental service in Odessa. Of course, we do not offer something new as at any railway or bus station you can see a lot of advertisements "apartments for rent in Odessa" but at the same time it is very difficult to rent an apartment what you need in this way.
Nowadays this kind of service was brought up to high level standards: infotainment, wide choice of apartments, optimum price and quality relations. That is why rental service is becoming very popular. This kind of service is not required by tourists only. A lot of people are coming here to undergo a course of medical treatment. In this case to rent a lodging in Odessa Ukraine is the best choice for them as they receive a lot of space (as hotels rooms are much smaller), reasonable price, comfort and possibility to cook home-made food. For people making a business trip apartments' rental service on daily basis is a possibility to feel like home and it helps you to have a good rest after a hard working day. So it is worth to rent an apartment with us.
Odessa is a very hospitable city. When planning to come to our city, you can see photos of all our apartments beforehand, read our detailed information and rent a suitable apartment.
See you in Odessa soon!