ID: 2-028 5/3 Gagarinskoe Plato / Arcadia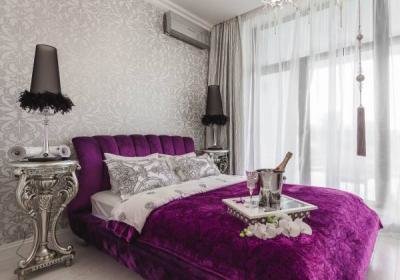 Rooms: 2  Bedrooms: 1  Beds: 2+1
from 200$ per night in June-August

ID: 3-005 1 Grecheskaya st.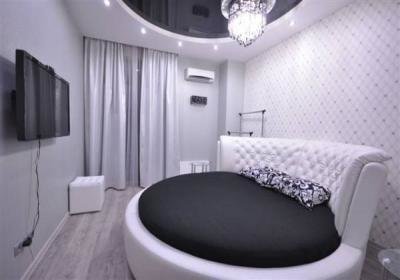 Rooms: 3  Bedrooms: 2  Beds: 2+2+2
from 100$ per night in low season
from 200$ per night in high season

ID: 2 10/12 Posmitnogo street/Arcadia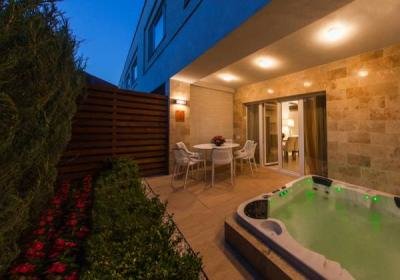 Rooms: 3  Bedrooms: 2 
Beds: 2+2+2+1
from 150$ per night in low season
from 250$ per night in high season

To rent an apartment in Odessa
Nowadays rental market is growing rapidly. Only in the centre of Odessa about 2000 apartments are offered for rent on daily basis. The price level is very different. Starting from economy class very modest flats for 25-30 USD per night up to fashionable VIP class 2-level apartments for 300-400 USD per night. Many owners of these luxury apartments spent a lot of money for renovation using high-quality expensive building materials, purchased high-standard consumer electronics and exquisite furniture. Though to rent a flat of this class costs a fortune, the owners of such apartments find a lot of clients ready to estimate these flats at their true worth.
Agencies that offer rent apartment in Odessa on daily basis can be divided into 3 main categories:
Agencies that offer cheap and modest lodging (20-30 USD per night) located in the bedroom communities. Usually you will find their advertisements at the rail and bus stations, in the newspapers or via your friends.
Agencies that offer business class accommodation. You can take on lease 1 room flat for about 40-60 USD per night, 2 room flat for 50-80 USD per night and 3 room flat for about 80-100 USD per night. As to location you can rent a business class newly-renovated and fully-equipped apartment in the area close to the city centre or with renovation (3-5 years ago) and partially equipped but in the heart of the city.
Agencies that offer luxury accommodation. You can take on lease 1 room apartment of this class for 70-90 USD per night, 2 room suite for about 120 USD per night and 3 and more rooms suite for 150-400 USD per night.
At the same time very expensive flats can be used by very modest clients if they come 3-4-5 together. In this case luxury apartment rent in Odessa can be less than a business class for each of them.
According to market information, the main participants of lodging' rental on daily basis appeared to be foreigners especially the ones who can come without a visa, foreign fiances coming to meet Ukrainian girls, Moscow inhabitants and business elite from the north and east of Ukraine. But if for example an inhabitant of Kiev wants to spend a romantic night and rent apartment in Odessa, it is very difficult to find a lodging for one night only as the owners are interested to lease their flats at least for 3 and more nights. According to agencies that provide apartments in Odessa, the most expensive are rented by citizens of EU, the USA and Canada who come to visit Ukraine for the first time.
At Christmas and New Year a flow of tourist will increase in 2-3 times and agencies will be waiting to snatch a large sum.
At this period a lot of agencies refuse to book a rental for less than 7 days. For sure all the apartments in the city at this period will be occupied. To rent a simple apartment in Odessa for celebrating New Year will cost you at least 500 USD per night.