ID: 2-028 5/3 Gagarinskoe Plato / Arcadia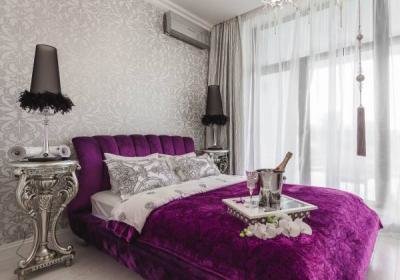 Rooms: 2  Bedrooms: 1  Beds: 2+1
from 200$ per night in June-August

ID: 3-005 1 Grecheskaya st.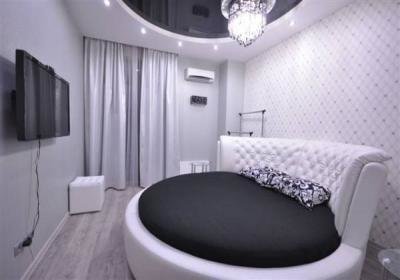 Rooms: 3  Bedrooms: 2  Beds: 2+2+2
from 100$ per night in low season
from 200$ per night in high season

ID: 2 10/12 Posmitnogo street/Arcadia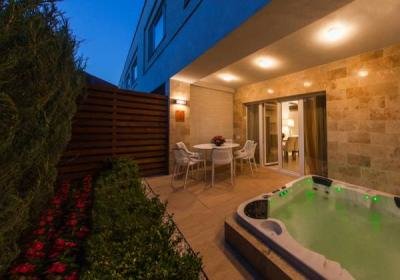 Rooms: 3  Bedrooms: 2 
Beds: 2+2+2+1
from 150$ per night in low season
from 250$ per night in high season

Short-term Odessa rentals is becoming a very popular service
In spite of the fact that quantity of apartments for rent in Odessa increasing every year, the rental market remains very stable.
The level of apartments offered for a short-term period is getting higher, the more beautiful inn with modern design appear in the market, the owners of rentals give more consideration to the renovation, quality of building materials and design, functionality and safety. And also people who rent apartments becoming more demanding.
To reserve an Odessa inn is possible using numerous websites in the Internet, advertising in the newspapers. Also you can see road advertising while approaching a city where it is written "Odessa rentals".
Prices for habitation are very high during summer season especially in Arcadia area, that is because a lot of tourists coming here from all the world.
On weekend a lot of tourists from Kiev come and to rent a dwelling in this period is a very difficult task as the demand is really great.
Prices for rentals in Odessa vary from 25-30USD  for an economy-class small apartment up to 250-300 USD for luxury VIP class residence in the centre of the city or near the sea. Habitation of each level will find its client.
High season for Odessa inn starts in May but prices are still very reasonable,  in June  prices will raise a little, the "peak season" is July and August when prices are the highest.
The most popular place for rest in the city is Arcadia area with its white sand beaches and night clubs.
The most popular building is Arcadia Palace. Rentals in Arcadia Palace cost starting from 100 USD for a simple studio. But high prices does not frighten people coming here.
Every year more and more tourists come to our beautiful city and rent an apartments.
Starting from September tourists flow starts to decrease and prices are crawling down.
A lot of apartments in Arcadia area are rented for a long-term period till June but most of apartments located in the centre are rented for a short-term even in winter.