ID: 2-028 5/3 Gagarinskoe Plato / Arcadia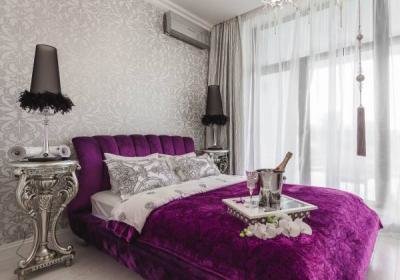 Rooms: 2  Bedrooms: 1  Beds: 2+1
from 200$ per night in June-August

ID: 3-005 1 Grecheskaya st.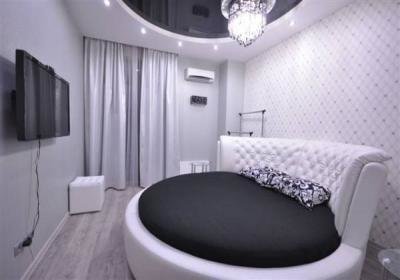 Rooms: 3  Bedrooms: 2  Beds: 2+2+2
from 100$ per night in low season
from 200$ per night in high season

ID: 2 10/12 Posmitnogo street/Arcadia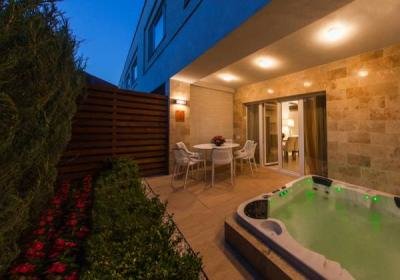 Rooms: 3  Bedrooms: 2 
Beds: 2+2+2+1
from 150$ per night in low season
from 250$ per night in high season

Odessa inn for Holiday and business
Looking for an Odessa inn or hotel during your stay in our beautiful city?
Its usually difficult to find a nice Odessa inn. That's why we will do our best to offer you the great and perfectly located apartments we can find. We hope you will enjoy your stay and thats why all of our accommodation comes well-furnished with everything necessary you need to be satisfied with your stay in Odessa.
Moreover, all our apartments are newly-renovated, with modern design and carefully selected for comfortable and secured locations. So, if you're searching for inn at the centre of Odessa or near the sea, we have a large database of downtown apartments, Arcadia apartments as well as many other places. May be you want to rent a house in Odessa or find an apart-hotel? Search no more, and have a look a tour great selection of Odessa accommodation.
Why stay in an indifferent inn and hotel in Odessa with its tiny room when you can enjoy the advantages of  comfortable apartment? Living in one of our nice apartments is simple and safe, also you will have more space and spend less as you will have the option of a kitchen, so you can cook for yourself avoiding addition expenses dining out in the restaurant.
Our rental also gives you more freedom, so you can enjoy relax in go the couch in front of TV or eating dinner with your friends in the dining-room.
The self-serviced apartments are a great choice for you! Perfect for a group of people and preferrable for a family who want to stay like at home, you can rent vacation apartment or inn for business in Odessa from 1 night up to 1 year, dependin on what you need. Our database of  apartments includes inn at down town and many places near the sea in Arcadia and along Frantsuzskiy Boulevard.
Whether you are going to stay for a business or pleasure for a long period or for Holiday and Vacation, we have a great selection of apartments to fit all your needs.
We hope you will choose one of our apartment and enjoy staying there.